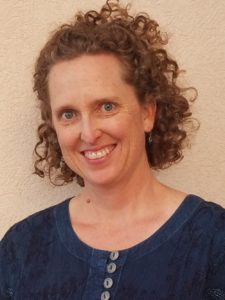 Dr. Kathryn Plummer is a Colorado native. After receiving her undergraduate degree in biology in Colorado Springs, Dr. Plummer explored various avenues in the biology field, realizing in fairly short order that she wanted to apply more of her people skills, and less science-nerd skills.
She attended the Massage Therapy Institute of Colorado in Denver, graduating with a certificate in massage therapy and a letter of high honors. Her two-year massage practice led her to recognize she wanted to combine her biology and health interests, so back to school she went and graduated in 2002 from National University of Natural Medicine in Portland, OR as a naturopathic doctor. She has practiced ever since at Sage Holistic Health in Loveland, successfully utilizing both the healing power of touch and the science of medicine in the balancing act that is the Healing Arts.
Successfully running a business after learning very few skills in that area has been a vertical learning curve. Mistakes were made, big, small, and frequent, but learning from them also ensued. Dr. Plummer is striving to pass along her business mistake antidotes, as well as aiding inspired, budding health practitioners toward building their profitable practices and creating the healing environments they strive to create.