Unemployment Insurance Information
Colorado Department of Labor and Employment
The Colorado Department of Labor and Employment (CDLE) has a variety of resources for workers and resources for employers who are impacted by the Coronavirus.
We encourage you to visit the Colorado Department of Public Health and Environment's (CDPHE) website for the most up-to-date information and additional resources. You can also follow them on Facebook, LinkedIn, and Twitter.
Follow us on Facebook, LinkedIn, and Twitter for more information.
---
File a Pandemic Unemployment Assistance Claim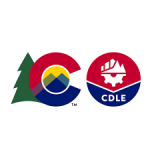 Unemployment Insurance now available for the Self-Employed and GIG workers. Please read HERE before you file a claim or you may be redirected to file a regular unemployment claim once you begin your application.
---
Elevate Training | Larimer County

NOW THROUGH APRIL… ELEVATE VIRTUAL FREE OF CHARGE!
As a public service to the region's business community during the COVID-19 crisis, Elevate Virtual courses are provided at no charge. A wide array of workshops include human resources briefings and Q&A sessions each week. In addition, all Elevate instructors are offering their leadership and workforce development classes in virtual format at no charge. See below for upcoming classes and click the 'Enroll' button for the one(s) you wish to attend. Remember! ALL classes are delivered in webinar format until further notice. Enjoy!
---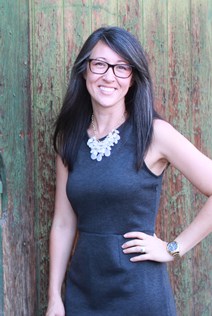 Tina Todd – simplyHR
Larimer SBDC Consutlant
If you have employment related questions regarding the COVID-19 virus contact us to schedule an appointment with Simply HR's Tina Todd.
Families First Coronavirus Response Act
The Families First Coronavirus Response Act (3/18/2020) goes into effect on 04/01/2020 and has created requirements for employers with under 500 employees to Provide Paid Sick Leave and Emergency FMLA. As COVID-19 continues to impact your business, we hope this page helps keep you informed about recent changes to legislation, provides resources to help you and your team, and gives you helpful information to navigate your next steps. We are here for you and are working long hours to make sure you and your teams have the resources you need.
Open Session for Unemployment Questions – Geared For Employers with simplyHR's Tina Todd
We want to issue a correction regarding how employers' unemployment tax rates may be affected. The CARES Act provides funds to states to appropriate to unemployment programs. Currently, we know that if a Colorado employer pays premiums based on employee wages, if an employee receives unemployment benefits due to the business closing or business reduction due to COVID-19, benefits will not be charged to the employers' account.
(If you are a reimbursing employer who only pays for benefits paid, you will be charged for 50 percent of the benefits charged. The Coronavirus Aid, Relief, and Economic Security Act or the CARES Act provides for the Federal Treasury to pay the other half through 12/31/20. https://www.colorado.gov/pacific/cdle/covid-19/employer-faqs)
We do not currently know how Colorado will adjust for the likely depleted state Unemployment Insurance Trust Fund. How that is addressed on a state level may or may not impact employers' unemployment insurance tax rates in the future.
Additionally, it is currently unclear if employees on Work Share or partial unemployment benefits will receive any or all of the $600 through the CARES act. Some states have indicated that these employees will receive a prorated amount. As of 4/6, Colorado has stated these individuals "might be eligible" for $600/week in addition to regular unemployment benefits.**
---
Larimer County Workforce Center
Andrew Minor and Adam Crowe
Andrew Minor 970-498-6083 / aminor@larimer.org
Adam Crowe 970-498-6641 acrowe@larimer.org
---
Stress Management
During these unusual and difficult times, the LBDC has consultants who can offer strategies and tools to address the issues everyone is now facing. If you would like someone to reach out to you please give us a call at 970-667-4106.
---
Health Links
How to Stop Feeling Anxious Right Now
How to Stop Feeling Anxious Right Now
WebMD Feature Reviewed by Arefa Cassoobhoy, MD, MPH on March 02, 2017
---